Food As Medicine 2022, Speakers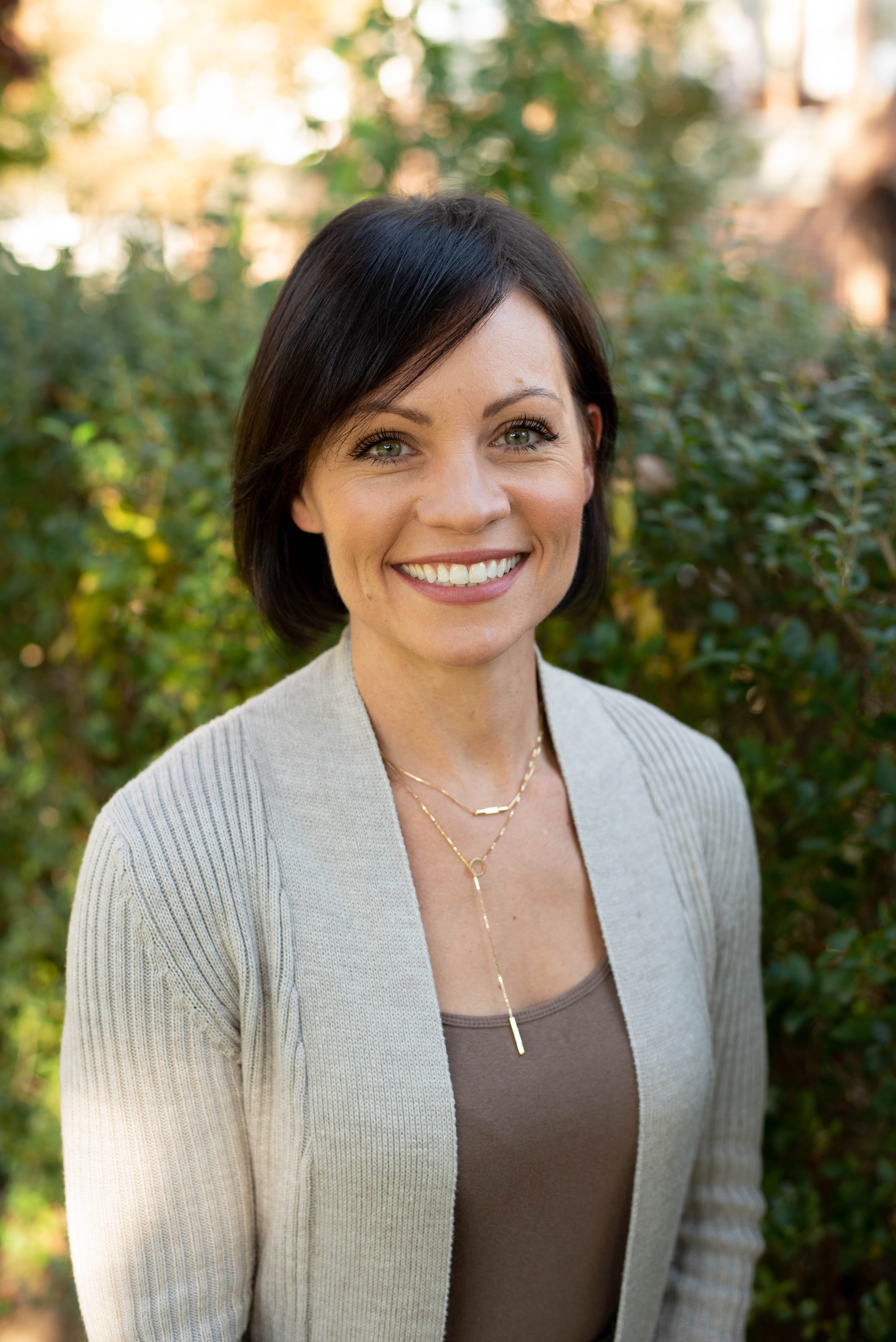 Erin Pellegrin RD, LD.
Director of Culinary Nutrition
Unite for HER
Elizabeth Suvedi
Culinary Medicine Manager
Spectrum Health
Nebeyou Abebe
Senior Vice President of Social Determinants of Health
Highmark Health
Erin Pellegrin is Unite for HER's Director of Culinary Nutrition. As part of their team of dietitians, she shares the nutrition mission and philosophy by providing counseling services, guidance about healthy eating and grocery shopping, cooking classes, and online content for women and men diagnosed with breast and ovarian cancers.
Prior to joining Unite for HER, she worked as a clinical dietitian in Philadelphia in the inpatient and outpatient oncology settings. She received her nutrition degree from LaSalle University in Philadelphia and has a BA in Communication/Journalism from St. John Fisher College in Rochester, New York.
Elizabeth is the Manager for Culinary Medicine at Spectrum Health, part of the broader Lifestyle Medicine Practice. Elizabeth oversees the programming for a variety of audiences from the underserved population, medical residents, patients, corporate employees, and community members. She is a speaker at various corporate and community events and if you tune in at the right time, you might catch her on TV, demonstrating how to make mouthwatering dishes.
Elizabeth has a passion for teaching people ways to cook dishes that are healthful, affordable, beautiful, and delicious. She has traveled the world and brings those unique flavors back to Michigan.
Nebeyou Abebe is the senior vice president of social determinants of health (SDoH) for Highmark Health, a $21 billion national, blended health organization that includes one of America's largest Blue Cross Blue Shield insurers and a growing regional hospital and physician network. Based in Pittsburgh, Pa., Highmark Health's 37,000 employees serve millions of customers nationwide through the nonprofit organization's affiliated businesses including Highmark Inc., Allegheny Health Network, HM Insurance Group, United Concordia Dental, HM Health Solutions, and Helion. In his role at Highmark Health, Mr. Abebe leads an SDoH team that spans the enterprise and forges close ties with the communities in Pennsylvania, West Virginia, Delaware, and New York, uncovering non-clinical opportunities to improve the health and well-being of members and the region at large.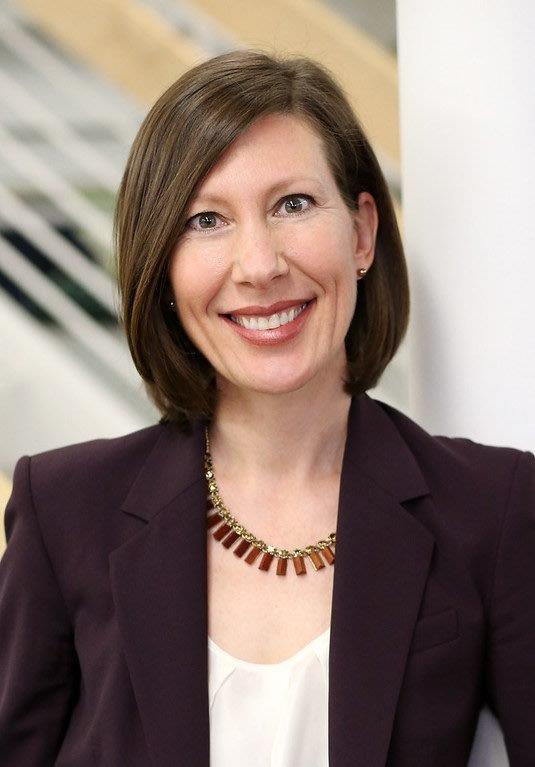 Catherine MacPherson
Senior Vice President of Healthcare Strategy and Chief Nutrition Officer
Mom's Meals
Kurt Hager
Ph.D. Candidate
Tufts University Friedman School of Nutrition Science and Policy
Jenn Kerfoot
Chief Experience Officer
FarmboxRx
Catherine Macpherson is a Registered Dietitian and serves as the Senior VP of Healthcare Strategy and Chief Nutrition Officer for Mom's Meals, where she leads product, partnerships, pilots, and policy work for the organization. Catherine served as Vice President of Medication Adherence and Immunizations at Walgreens; led Healthcare Product Strategy at WebMD; managed health and wellness programs for Ceridian, the National Institutes of Health, and the American Institute for Cancer Research, and served on numerous scientific advisory boards. She earned her Master of Science degree in Nutrition from the University of Minnesota and her BA from the University of Michigan.
Kurt Hager is a doctoral student studying the effectiveness of nutritional interventions and policies on chronic disease in the US. Kurt previously worked at a Feeding America food bank in Minneapolis, MN in community outreach and led an initiative to integrate nutrition services for low-income patients into Hennepin County Medical Center. During his doctoral studies, Kurt worked at the Center for Health Law and Policy Innovation at Harvard Law School on a state-wide project engaging physicians, insurers, legislators, and community-based organizations to expand and scale Food is Medicine services. Kurt has participated in recent Food is Medicine policy initiatives with the Aspen Institute, the Task Force on Hunger, Nutrition, and Health, and the National Produce Prescription Collaborative.
As Chief Experience Officer at FarmboxRx, Jenn Kerfoot is the head of Client and Member Experience Operations. In this role, Jenn leads the strategic planning, design, and implementation of initiatives that drive Member Satisfaction & Retention. Additionally, Jenn spearheads the Member Insights function using qualitative and advanced analytic approaches to understand the gaps in care and unmet needs of populations. Jenn has helped companies articulate and achieve success across several aspects of the healthcare space. As a military veteran, Jenn brings leadership and vision to diverse audiences and offers a unique perspective on start-ups and high-growth stage companies. With a passion for organizational mission and values, as well as the unique competitive advantage of establishing a strong culture, Jenn works with all departments to streamline processes and programs that integrate the member experience into every aspect of the business.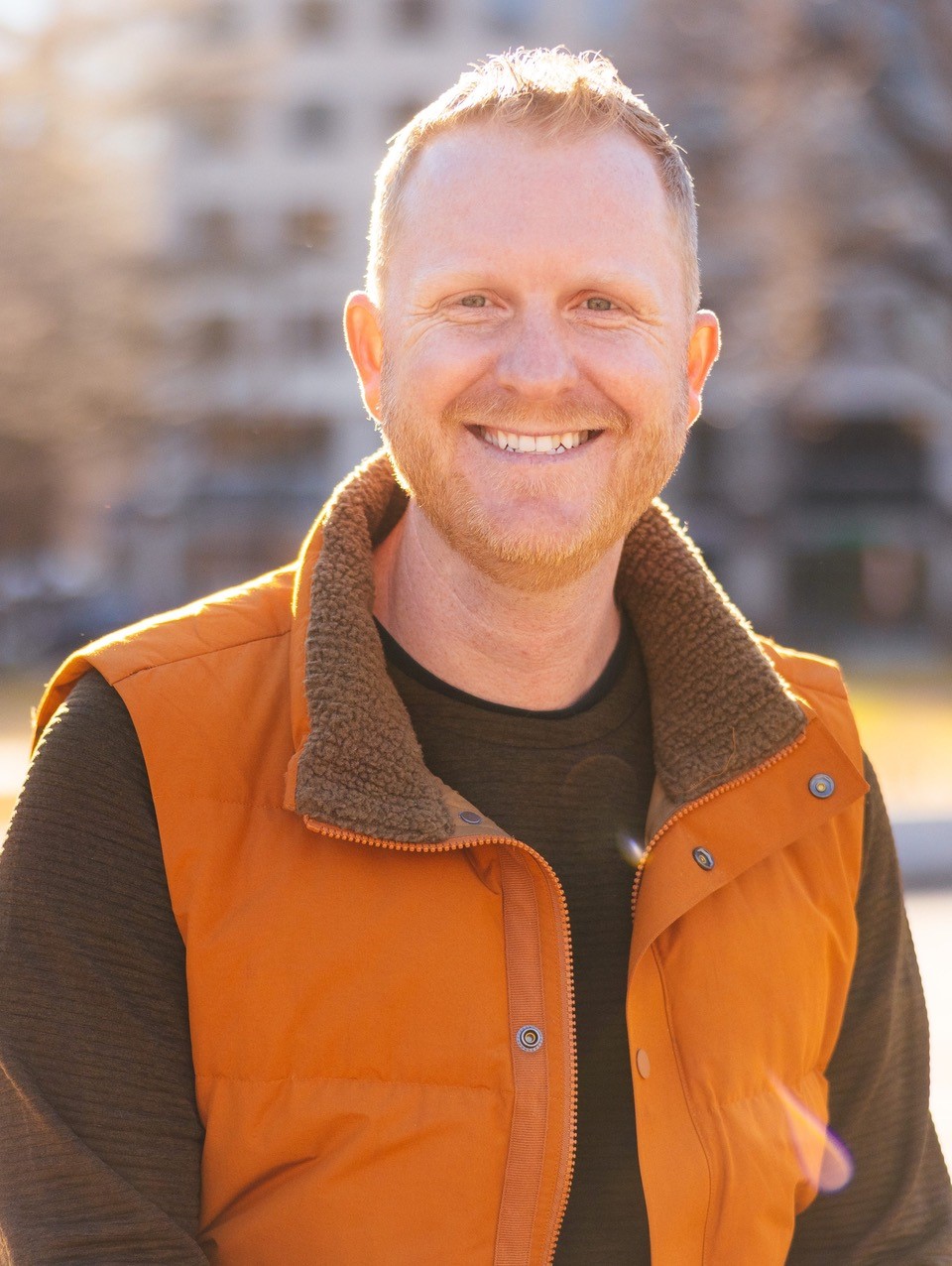 Brent Ling
Director of External Affairs
Wholesome Wave
David Maffeo
Senior Director of Support Services
Boston Medical Center
Cathyrn Couch
Chief Executive Officer
Ceres Community Project
Brent Ling strives to increase quality life years, eliminate disparities, and improve low-income consumers' experience with the healthcare system throughout the United States. He works to accomplish these goals through the integration of the innovative produce prescription model within healthcare practice as well as advocating for the model with policymakers and healthcare leaders. Mr. Ling is an advocate for health in all policies and a strong supporter of open and accessible government structures — this belief is rooted in over a decade of experience as a social-benefit small business owner, manager, investor, and front-line worker.
David Maffeo is responsible for the efficient coordination of support services at Boston Medical Center. These services include Food and Nutrition, Environmental Services, Patient Transportation, Laundry, Guest Support Services, Interpreter Services, and the Mailroom. David also oversees a program called "Nourishing our Community" which is a three-pronged approach to addressing Food Insecurity. David also leads the organization's sustainability efforts as well as plays an active role on the hospital's emergency management team.
Cathryn Couch is the founder and CEO for Ceres Community Project, a non-profit based in Sonoma County, California. Ceres provides 200,000+ organic medically tailored meals annually to low-income people struggling because of a health challenges.
Couch is a founding member of the California Food is Medicine Coalition and sits on the Advisory Board for the national Food is Medicine Coalition. Couch is also on the board for Partnership HealthPlan of California, she is an advisor to the Aspen Institute's Food & Society initiative and a member of the Food Lab at Google. She also helps lead Hearts of Sonoma County – a collaborative working to reduce heart attacks and strokes; and participates in Marin HEAL and Marin Food Policy Council, and the California Food & Farming Network.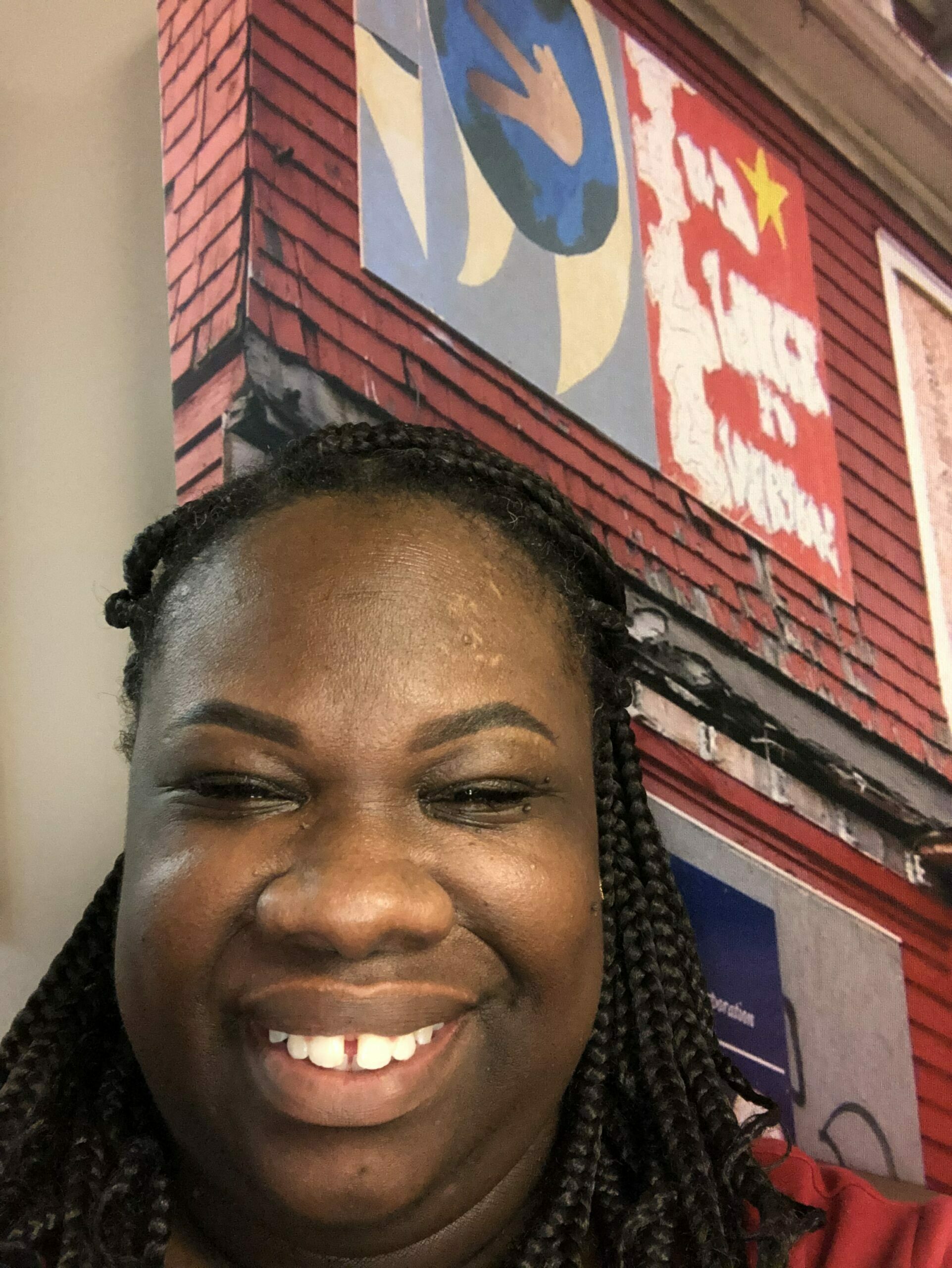 Stephanie Simeon
Executive Director
Heart of the City Neighborhoods, Inc.
Maura Plante
Founder & CEO
Living Hungry, Inc.
Katie Garfield
Director, Whole Person Care
Center for Health Law and Policy Innovation of Harvard Law School
Originally from Brooklyn, Stephanie achieved her Masters in Urban Planning in 2005 from the University at Buffalo. This led her to take on a leadership role as Executive Director at HOCN in 2007. Through her leadership, HOCN's ambitious approach to fighting blight and property abandonment in Buffalo has made a real difference in improving whole neighborhoods. Her guidance has expanded HOCN's work into Buffalo's Eastside community as project manager and co-developer. These partnerships have given community groups the opportunity to strengthen the trust between residents and prospective developers by providing a platform for the community to have their voices heard, views considered, and needs to be acknowledged. When Stephanie's not advocating for disenfranchised communities facing housing insecurities, she and her family enjoy being outdoors, doing yoga, and music.
Maura Plante believes in the power of food. She founded the charity Living Hungry in 2016 to nourish homeless children in Palm Beach County, FL. Maura first witnessed nutrition transform hungry students' lives. Next, she shifted her focus to helping food-insecure diabetics and their families. Grounded in research with Tufts University, Maura designed the Healthy Food Prescription using food as medicine. Now in its 4th year, her clients enjoy drops in HbA1Cs, weight, and increases in health and vitality. Maura leverages 20 years at Fortune 500's, degrees from Georgetown University and Columbia University in her innovative Food-as-Medicine work.
Katie is the Director of Whole Person Care at the Center for Health Law and Policy Innovation of Harvard Law School. Katie joined the Center in 2014, and currently focuses her work on advancing policies to better enable the US health care system to respond to patients' health-related social needs. Through these initiatives, she has had the opportunity to collaborate with community-based organizations, state agencies, health care providers, and coalitions to develop strategies to increase access to innovative services, including Food is Medicine interventions. Katie is a co-convener of Food is Medicine Massachusetts and a member of the Massachusetts Bar.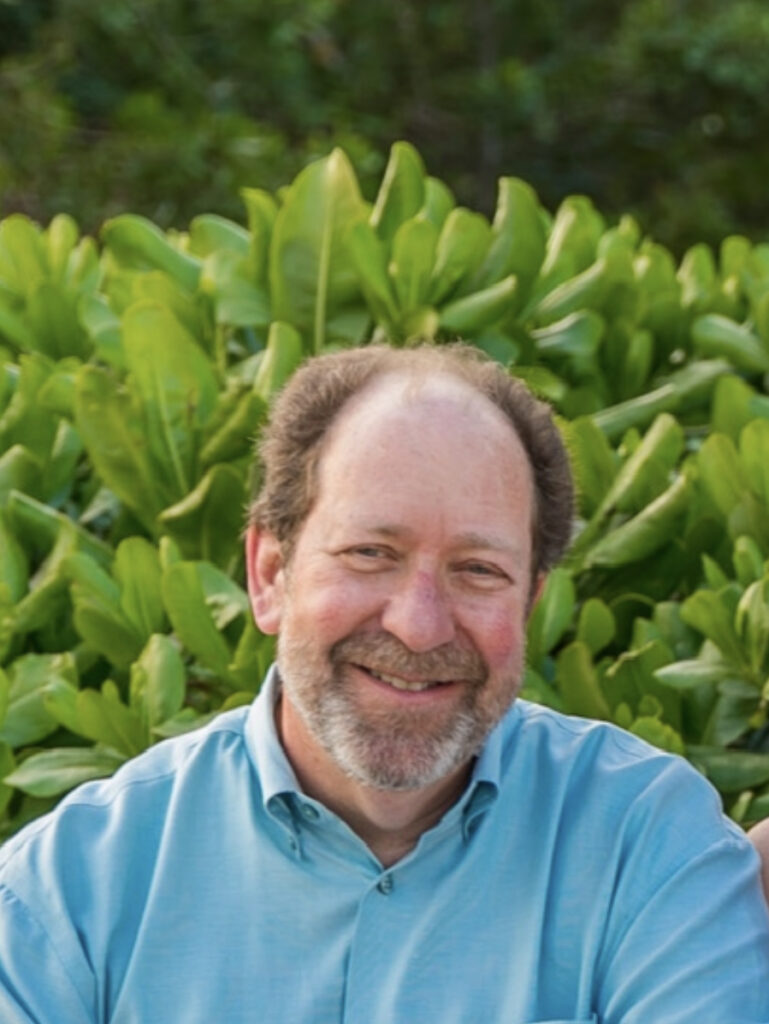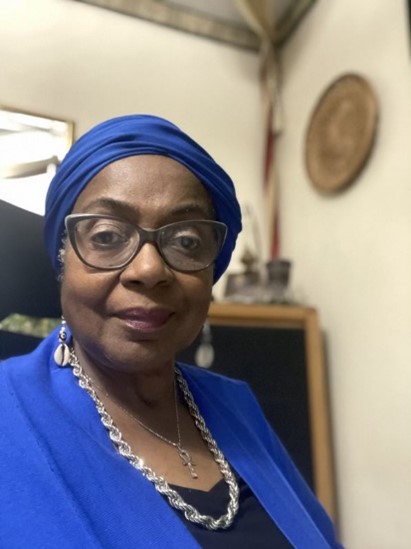 David Eisenberg
Director of Culinary Nutrition Harvard T.H. Chan School of Public Health
Diana Johnson
Food Initiative Manager
The Rockefeller Foundation
Della Miller
Founder and CEO
Community First Communications
David M. Eisenberg, MD, is the director of culinary nutrition and adjunct associate professor of nutrition at the Harvard T. H. Chan School of Public Health. He is the founding Co-Director of the Healthy Kitchens, Healthy Lives conference, and founding Executive Director of the Teaching Kitchen Collaborative (www.teachingkitchens.org), a group of 45 organizations with teaching kitchens, intended to establish and evaluate best practices relating to nutrition, culinary, and lifestyle education. As the son and grandson of professional bakers, David aspires to bring together the culinary and medical communities to enhance comprehensive health care for all.
Diana Johnson is a Program Officer with The Rockefeller Foundation's global food initiative. She oversees the Food is Medicine portfolio for the US food team. She has more than a decade of experience working in food and health equity, with a focus on urban food systems, chronic disease prevention, participatory governance, and emergency food planning and response. Before joining the Rockefeller Foundation, Diana provided leadership on sustainable food systems and strategy at the City of Toronto. Diana holds a BHSc in Health Science from Western University in Canada and a MA in Health Education from Teachers College, Columbia University.
Della Miller is the founder and CEO of Community First Communications, advocating, promoting food and health justice and building healthy self-sufficient communities in Buffalo, New York.
She has extensive hands-on experience, as a Health and Healing Circle facilitator, Reiki Master teacher, culinarian, healthy food cooking classes, strategic planning for commercial kitchen development, and radio co-host of "Growing Health".
Della co-authored academic nutrition publications on nutrition and families. Her current project is developing emergency food preparedness brochures "Emergency Food Guides". She is a member of Buffalo Food Equity Network, Good Food Purchasing Coalition, Buffalo and Erie County Food Policy Council, and a Clean Air Coalition board member.
She is a graduate of SUNY Empire State College with her B.S. in Community and Human Services/Nutrition and Holistic Health.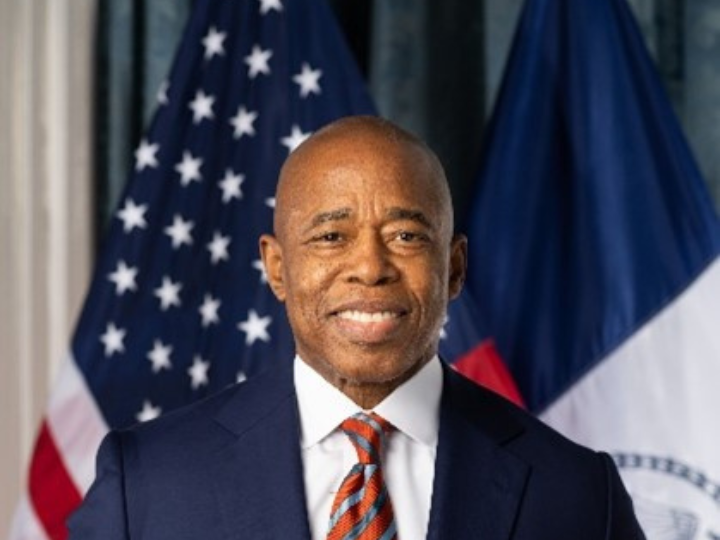 Eric L. Adams 110th Mayor of New York City
Mayor Eric Adams has served the people of New York City as an NYPD officer, State Senator, Brooklyn Borough President, and now as the 110th Mayor of the City of New York. He gave voice to a diverse coalition of working families in all five boroughs and is leading the fight to bring back New York City's economy, reduce inequality, improve public safety, and build a stronger, healthier city that delivers for all New Yorkers.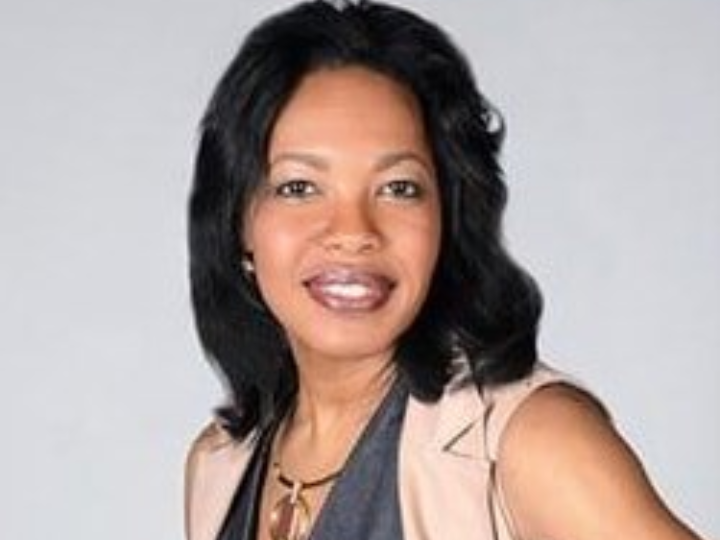 Allison DeHonney
Founder and Executive Director, Urban Fruits and Veggies/Buffalo Go Green
Allison has 20 years of professional service in key areas of Executive leadership, Project Management, and Business Development. Allison has spearheaded four business endeavors; the latest of which is Urban Fruits & Veggies LLC. & Buffalo Go Green Inc. which is a non-profit organization. Urban Fruits & Veggies (UFV) is involved in several projects throughout the city of Buffalo and Erie County. UFV has an urban farm and mobile produce market that services food apartheid areas and underserved communities bringing access to healthy fruits & vegetables and nutrition education. UFV sells at local farmer's markets, has a corporate wellness division where services are embedded into local companies and partners with organizations on wellness initiatives, and offers nutrition education and urban farming programming for elementary and high school students. She is on the board of the Erie County Farm Bureau and holds membership in the Pilot Community of Black Farmer Fund and Black Farms United NY State.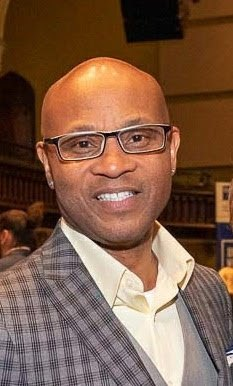 Broderick Cason
Community Engagement and Program Manager, Univera Healthcare
Broderick Cason is currently the Community Engagement and Program Manager, Individual Market segments for Univera Healthcare. His responsibilities include building and fostering internal/external relationships, stimulating prospecting referral sources, and strengthening brand awareness. The goal is to increase growth, and retention and identify internal process improvements, with a focus on customer experience and increased company partnership relations. He supports a Talent Acquisition Team, expanding Workforce outreach in all communities and promoting Diversity, Equity, and Inclusion.
Kelly Cardamone, MS, RDN, CDCES, CDN, IFNCP
Nutrition and Diabetes Program Manager
Great Lakes Integrated Network and General Physician PC
Kelly has over 25 years of experience in the health and wellness field. Along with being a Registered Dietitian she is a Certified Wellness Coach, Diabetes Educator, Exercise Physiologist, Integrative and Functional Nutrition Certified Practitioner, and is pursuing her Doctorate in Clinic Nutrition at Rutgers University. She has extensive acute care and outpatient nutrition counseling experience and has created successful outpatient nutrition programs and an ADCES-accredited diabetes program that she currently manages. Kelly teaches at the collegiate level as well as leads community-based lectures that focus on nutrition and wellness. She is passionate about nutrition and believes education is the foundation for change.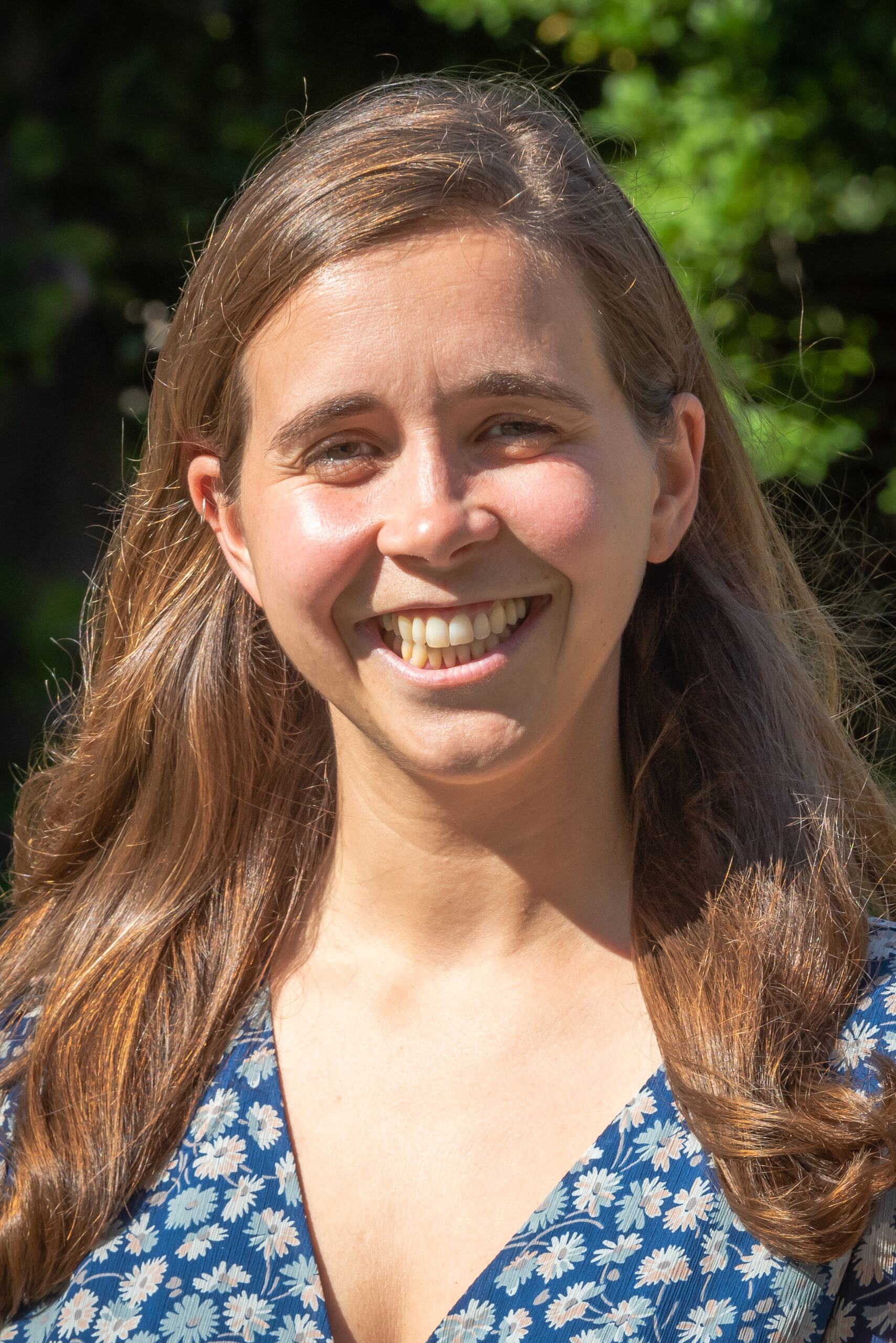 Rachel Atcheson
Senior Assistant to Mayor
Rachel Atcheson currently serves as Senior Assistant to Mayor of New York City Eric Adams as well as At-Large Director of the SUNY Downstate Committee on Plant-Based Health and Nutrition. She previously served as Adams's Deputy Strategist focusing on plant-forward food policy in the City. She contributed to the establishment of Meatless Mondays in NYC public schools, the launch of the plant-based lifestyle medicine programs in NYC Health+Hospitals, and other public health and sustainability initiatives around plant-based nutrition.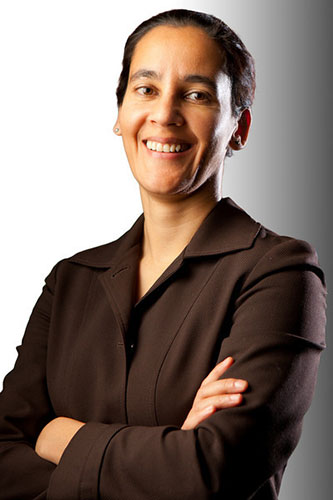 Samina Raja, PhD
UB Professor, Department of Urban and Regional Planning, Director, FoodSystems Planning and Healthy Communities Lab, Associate Dean For Research and Inclusive Excellence
Dr. Samina Raja's research focuses on the potential of food systems as a lever for social transformation, and the ways in which community-led planning and policy mediates this potential. She is the founder and Director of the Food Systems Planning and Healthy Communities Lab. With community and academic partners, she currently leads an action-research initiative, Growing Food Policy from the Ground Up, to build the capacity of growers of color to shape urban agriculture policy. A national-scale project Growing Food Connections focuses on the use of local government planning to strengthen community food systems. Her work outside of the US highlights the ways in which smallholder urban farmers in the Global South influence food sovereignty. Most recently, the Food and Agriculture Organization published her work on the role of local government planning in strengthening food systems in low- and middle-income countries.
Dr. Raja is delighted to join the community in this important conversation. She intends to draw attention to a newly launched food system resource: bit.ly/foodfuturewny.
Conference Agenda
See the full 2022 Symposium agenda and learning objectives.
Keynote
Meet Dr. Dariush Mozaffarian, Dean for Policy, Friedman School of Nutrition Science & Policy, Tufts University.
Food As Medicine 2022
"A Bridge to Health," 2022 conference homepage.
Directions and Parking
More information about the symposium venue and resources.
Our Sponsors
Our generous 2022 symposium sponsors.