Community Health Initiatives
We work with partners to facilitate, implement, and support healthy food access, active living, and well-being initiatives throughout the city of Buffalo.
What We Do
We believe changing policy, culture, and environment is the best way to address today's public health crises. Our initiatives aim to prevent, reduce, and address the burden of obesity, food insecurity, sedentary lifestyles, climate change, and mental disorders at the population level.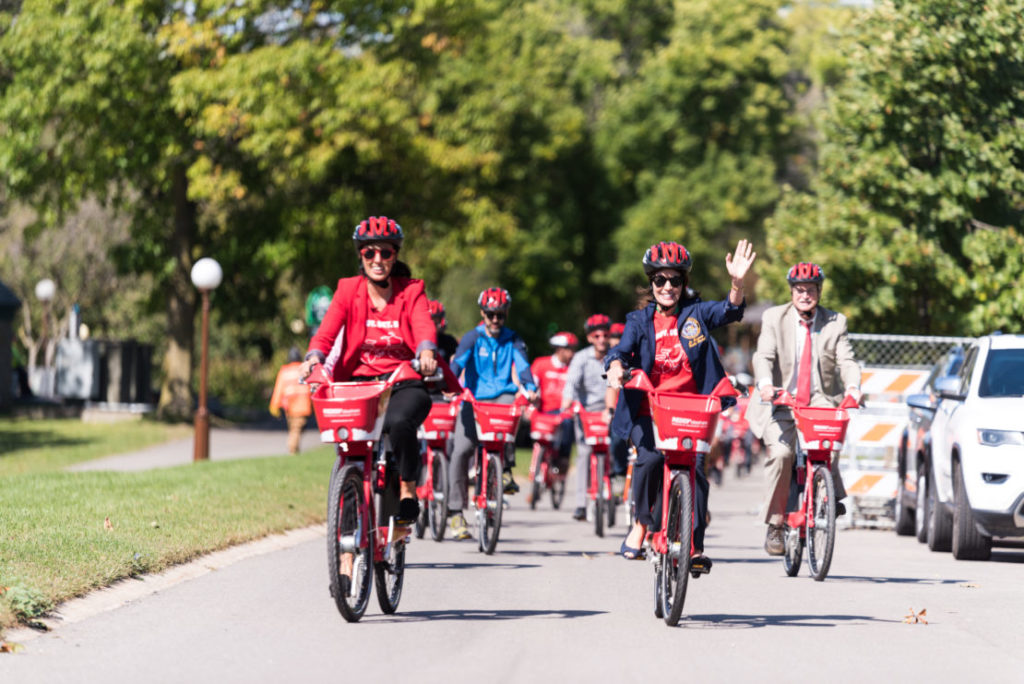 Healthy Kids, Healthy Communities
BNMC implemented Active Living by Design and Healthy Kids, Healthy Communities as its first community-led initiatives in this area in 2002 and again in 2010. They have had far reach, resulting in five policy briefs leading to implementation of healthy eating and active living policy and environment changes throughout the city. This was part of a national program supporting healthier communities for children and families who are especially at highest risk of obesity and chronic diseases.
Meditation and Mindfulness
BNMC hosts meditation and mindfulness workshops with its partners for the surrounding community to be present, learn best practices, and benefit from social-emotional regeneration.
Healthy Corner Store Initiative (HSCI)
BNMC is a part of the HCSI community coalition of more than a dozen organizations working to increase access to healthy foods in corner stores throughout the city of Buffalo.
Healthy Youth, Positive Energy (HYPE)
BNMC is partner member of HYPE, a local youth group made up of middle-and high-school students in Buffalo dedicated to creating a healthier city.
Creating Healthy Schools and Communities
In 2015 BNMC was awarded a 5-year $400,000 New York State Department of Health grant to create healthier workplaces and increase access to healthy foods in underserved communities in Buffalo.