2nd Annual Food As Medicine Symposium, "A Bridge To Health"
Conference Agenda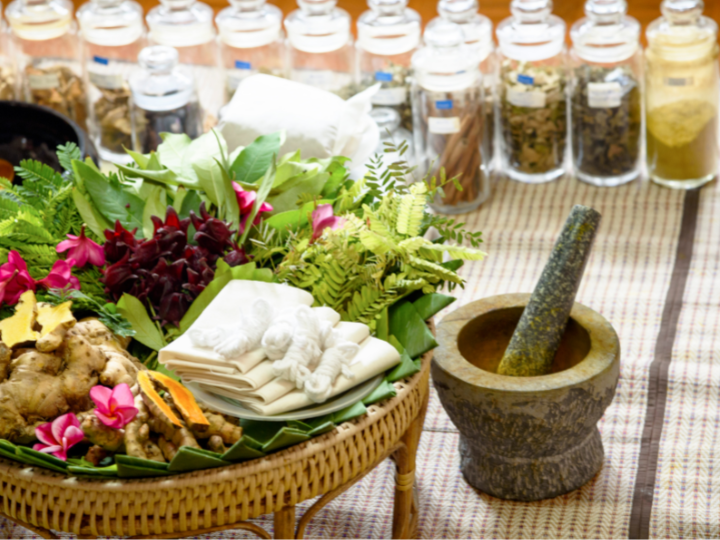 Thank You For Joining Us
8:00-8:30 REGISTRATION/BREAKFAST
8:30 WELCOME: BNMC Department of Health and Well-being
8:45-9:15 EAST SIDE ACKNOWLEDGEMENT – Ms. Della Miller, Founder and CEO of Community First Communications
9:15-10:00 KEYNOTE: Dr. Dariush Mozaffarian, Dean of Policy, Tufts Freidman School of Nutrition Science and Policy Virtual – Food As Medicine: Dietary Priorities and Policy Actions after the White House Conference.
10:00-11:15 PANEL DISCUSSION: Aligning and Advancing the Policy Environment for Food As Medicine
MODERATOR: Broderick Cason, Community Engagement and Program Manager, Univera Healthcare.

This panel reviews the latest developments in state and national research, policy, and reimbursement.  We will address the timeline of the Food As Medicine movement to discuss "Are we at a tipping point to get food as medicine treatments in the "Front Door" of anchor healthcare institutions?" Questions to be considered: What future research is needed by payers? What are the metrics for success? How to align the collection of metrics across programs? How to align and advance policy change and reimbursement? What does New York State look like in terms of Policy/Reimbursement in comparison with other states?
Learning objectives: 
Discuss how research links to policy, and how to contribute to research without being a "researcher". 
Be familiar with the history of the Food as Medicine movement to today, and what is the status of coverage for Food As Medicine initiatives among Medicare, Medicaid, and private health care payers. 
Discuss what data and metrics are still needed, and how it will advance policy. 
How to help advocate for Food As Medicine policies within your region? 
What can practitioners or clinicians do in their practice to contribute? 
How to engage local legislators and decision-makers in advocating for policy changes. 
Kurt Hager- Ph.D. Candidate, Tufts Friedman School of Nutrition Science and Policy, Boston 
Brent Ling- Director of External Affairs, Wholesome Wave, Washington DC- virtual
Katie Garfield- Director Whole Person Care, Harvard Center for Health Law and Policy, Boston 
Maura Plante- Founder and CEO, Living Hungry.org, Florida
11:15-11:25 BREAK
11:25- 12:00 PRESENTATION: "Teaching Kitchens as Learning Laboratories" Dr. David Eisenberg, Director of Culinary Medicine, Harvard T.H. Chan School of Public Health
12:00-12:45 LUNCH
12:45-1:00 VIDEO ADDRESS: Eric L. Adams, 110th Mayor of New York City
1:00-2:15 PANEL DISCUSSION: Food As Medicine and Social Determinants of Health- The Bridge to Health
MODERATOR: Allison DeHonney, Founder and Executive Director, Urban Fruits & Veggies and Buffalo Go Green.
This panel tackles the question, of how can we create resilient environments using Food as Medicine as a lens. How can we best bridge the gaps between the healthcare system, the food system, and community-led programming while addressing social determinants of health to improve health equity and outcomes? We will also consider the role of systems, the built environment, and strong collaborative coalitions in bridging healthcare to the community.
After participating in this session, participants will be able to:  
Discuss why and how equity is fundamental to the delivery of health interventions, specifically food as medicine programs. 
Evaluate one's own practice/work for equity through applying a systems framework. Action steps  
Recognize features of community-built environments which support equity. 
The value of partnership/collaboration in equity work – how do community partners advance this work? Local food system champions. 
Cathryn Couch- Chief Executive Officer, Ceres Community Project, California- virtual
Nebeyou Abebe- Senior Vice President of Social Determinants of Health, Highmark Health, Pittsburgh
Stephanie Simeon- Executive Director, Heart of the City Neighborhoods Incorporated, Buffalo
Diana Johnson- Food Initiatives Manager, The Rockefeller Foundation, New York- virtual
2:15-2:25 BREAK
2:25-3:00 PRESENTATION: "Building a Food as Medicine Community" Elizabeth Suvedi, Culinary Medicine Manager, Spectrum Health
3:00-4:15 PANEL DISCUSSION: Exploring Best Practice Interventions Nationwide
MODERATOR: Kelly Cardamone, MS, RDN, CDCES, CDN, IFNCP, Nutrition and Diabetes Program Manager, Great Lakes Integrated Network & General Physician PC.

A deep dive into demonstrated models of success. What does it mean to treat the whole person, the whole family unit, the whole community? How can we move the needle on engagement, satisfaction, and key quality measures? How to best link Healthcare Providers to Community Organizations. How do we integrate existing community services into healthcare delivery, helping clinicians adopt Food As Medicine? What are the challenges? Where have we found success?
Learning objectives: The participants will be able to learn: 
To understand the holistic approach to providing support to the individual, the family unit, and the community as a whole.  
To learn best practices in linking Healthcare Providers to Community Organizations and related services. 
Discuss the opportunities to integrate holistic health into patient care. Be able to discuss models for how others are integrating community services into healthcare delivery successfully. 
Name key performance indicators for measuring the success of these interventions, and how clinics can adopt measurement of these metrics. 
David Maffeo- Senior Director of Support Service, Boston Medical Center
Erin Pellegrin, RD, LD- Director of Culinary Nutrition, Unite for Her
Catherine MacPherson- Senior Vice President of Healthcare Strategy and Chief Nutrition Officer, Mom's Meals
Jenn Kerfoot- Chief Experience Officer, Farmbox Rx
4:15-4:30 CLOSING REMARKS
4:30-7:30 NETWORKING EVENT– Hors d'oeuvres, Drinks, Music
VENDOR Fair- Throughout the day, including free chair massages available throughout the day by appointment. Sign up at the event.
MUSIC: Lee Ron Zydeco
Keynote
Meet Dr. Dariush Mozaffarian, Dean for Policy, Friedman School of Nutrition Science & Policy, Tufts University.
Our Speakers
Learn about the speakers from across the country, together with local experts who will address the 2022 Conference
Food As Medicine, 2022
"A Bridge to Health," 2022 conference homepage.
Directions and Parking
More information about the symposium venue and resources.
Our Sponsors
Our generous 2022 Symposium sponsors.