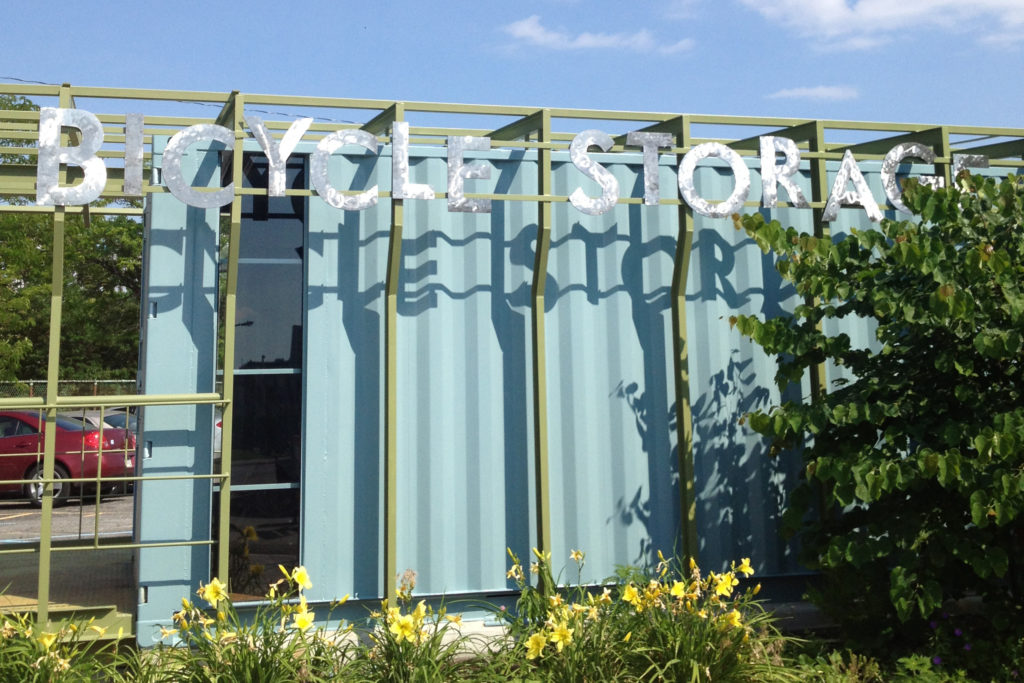 Member-Only Bike Parking
We've got plenty of bicycle parking in the district, including secure, member-only bike parking at 589 Ellicott Street and 854 Ellicott Street. Employees and students in the district can sign up for the secure bike parking by becoming members of our partner, GObike Buffalo.
New to bike commuting? GObike Buffalo offers various resources on biking to work safely, efficiently, and comfortably.
REDDY Bikeshare
Do you want to bike to the district but don't own your own? Are you already in the district and want a quick and easy way to go to lunch, a meeting, or run an errand? We provide any interested employee or student on the medical campus with a free REDDY Bikeshare annual membership. It's only a penny per minute of use after that.
REDDY Bikeshare Stations are conveniently located throughout the City, and the entire medical campus is a Free Parking Zone.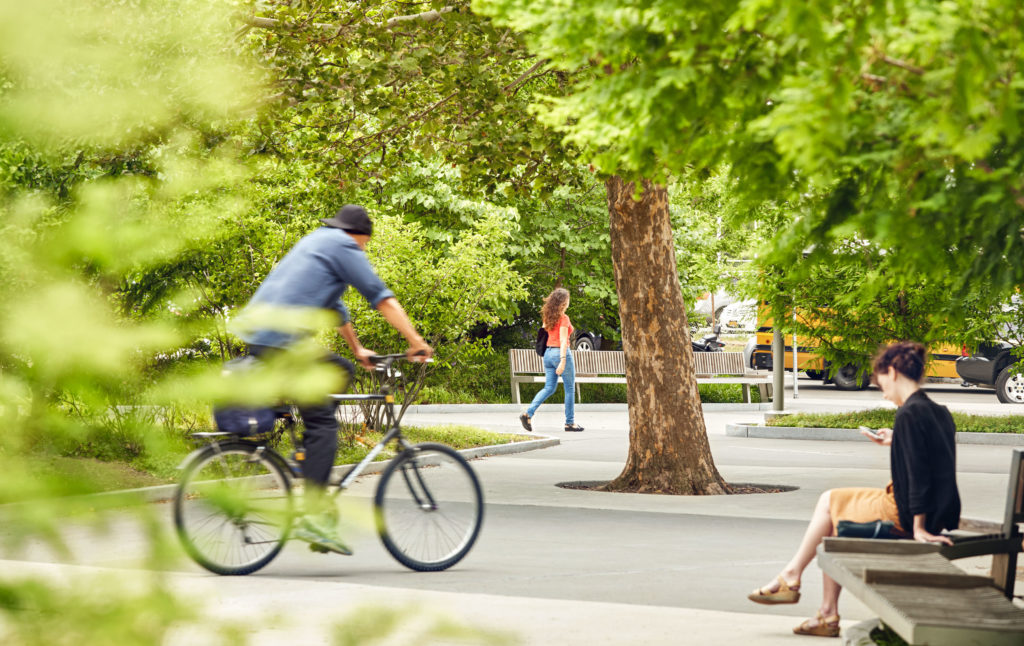 Walk to work,
lunch, and fun.
The district and its surrounding neighborhoods are a thriving, dynamic place to live, work, and play. There are a wide array of housing options nearby. If you walk to work, sign up for our Green Commuter Club and get rewarded.