Food As Medicine 2023, Our Speakers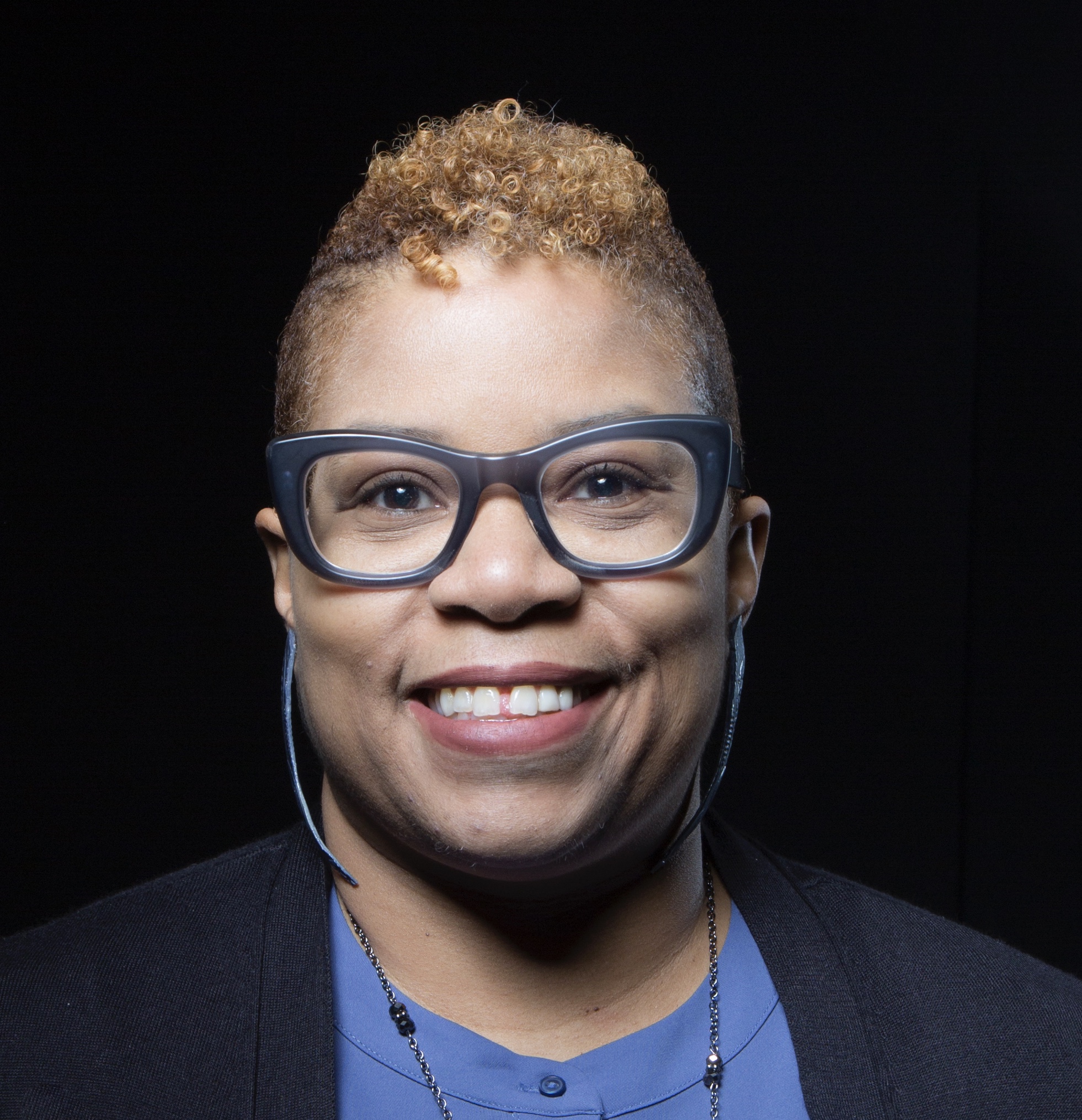 Angela Odoms-Young, PhD,
Morning Keynote
Professor and Director of the Food and Nutrition Education in Communities Program at Cornell University 
Robert E. Graham, MD, MPH
Afternoon Keynote 
Co–Founder of FRESH Medicine and FRESH MED U, FRESH Medicine
Jared Strohl, PhD, MA 
Assistant Professor, Department of Sociology, University at Buffalo 
Dr. Odoms-Young is an Associate Professor and Director of the Food and Nutrition Education in Communities Program at Cornell University. Her research centers on understanding the social and structural determinants of dietary behaviors in low-income populations and black, indigenous, and people of color and identifying culturally appropriate programs and policies that promote health equity, food justice, and community resilience. Dr. Odoms-Young has over 20 years' experience partnering with communities to improve nutrition and health and she has served on numerous advisory committees and boards including the Institute of Medicine committees to revise the food packages provided for WIC, and the Council on Black Health. Dr. Odoms-Young also currently serves as the inaugural Equity Visiting Scholar at Feeding America.
Chef Robert E. Graham, MD, MPH, is the Co-Founder of FRESH Medicine and FRESH MED U. A son of a farmer and of an immigrant, Dr. Graham is a native NY'er who trained at Harvard Medical School and is a board-certified physician in Internal and Integrative Medicine. He's a public health scientist, and food and policy activist. In 2018, Dr. Graham became a chef from the Natural Gourmet Institute, serves as the Chief Health Officer of a medically tailored food company called Performance Kitchen, and as Director of Integrative and Functional Medicine for the Catholic Health System. Follow him @freshmednyc
Dr. Jared Strohl is a multiracial facilitator, teacher, scholar, and social justice advocate. He currently serves as a Teaching Professor of Sociology at the University at Buffalo (UB), as a facilitator with Food for the Spirit. He is a member of the Buffalo Food Equity Network (BFEN). After earning his Ph.D. in Sociology from UB in 2020 with a focus on urban farming, food justice, racial inequality, and environmental issues, he is now engaged in a variety of grassroots projects focused on fighting against food apartheid and injustice in Buffalo and Western New York (WNY).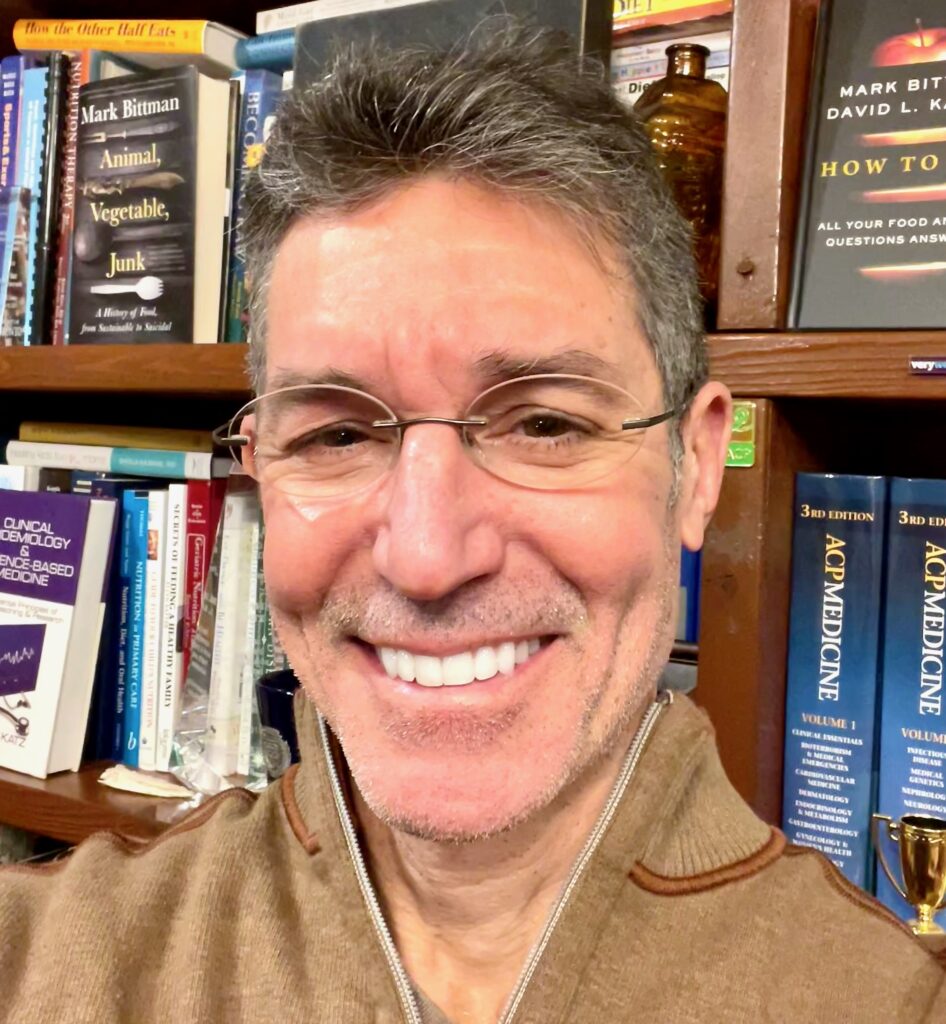 David L. Katz, MD, MPH,
President & CEO, DietID; President, True Health Initiative
Georgina Dukes-Harris 
Head of Community Mobilization, Impact Care 
Jerold Mande, PhD, MPH
CEO Nourish Science; Adjunct Professor, Harvard T.H. Chan School of Public Health
Dr. David L. Katz is a specialist in Internal Medicine, Preventive Medicine/Public Health, and Lifestyle Medicine, with particular expertise in nutrition.
Katz is the founder and former director of Yale University's Yale-Griffin Prevention Research Center (1998-2019) where he secured and managed roughly $40M in research funding; Past President of the American College of Lifestyle Medicine; President and Founder of the non-profit True Health Initiative; and Founder and CEO of Diet ID, Inc. He is a Fellow of the American College of Preventive Medicine; the American College of Physicians; the American College of Lifestyle Medicine; and Morse College, Yale University. 
His career-long focus has been the translation of science into action for the addition of years to life, and life to years, and on the confluence of human and planetary health.
Georgina Dukes-Harris, a pioneering social justice advocate, channels her passion for social innovation in healthcare and technology. Starting at academic medical centers across the southeast, she managed clinics and emergency access in low-income areas. With 14+ years in bridging hospitals and community health, she led Unite Us, revolutionizing coordinated care networks across 11 Southeastern states, impacting 160M lives. Now as the Head of Community Mobilization at IMPaCT Care, she transforms healthcare via community workers and tech. Georgina's personal journey, from rural upbringing to single motherhood, fuels her unyielding advocacy. Recognized as a White House PREVENTS speaker, she's won diverse awards, including Emerging Healthcare Leader. She's a 2020 Women in Business awardee and Forbes 30 under 30 nominee. Outside work, she cherishes time with her husband and son, enjoying Marvel movies and engaging on social platforms.
Jerold Mande is CEO of Nourish Science and Adjunct Professor of Nutrition, Harvard T.H. Chan School of Public Health.
Professor Mande has a wealth of expertise and experience in national public health and food policy. He served in senior policymaking positions for three presidents at USDA, FDA, OSHA, and the White House, and for Congressman and Senator Al Gore helping lead landmark public health initiatives. He led the graphic design of the iconic Nutrition Facts label at FDA.
Mr. Mande earned an MPH from UNC-Chapel Hill and a BS in nutritional sciences from UConn.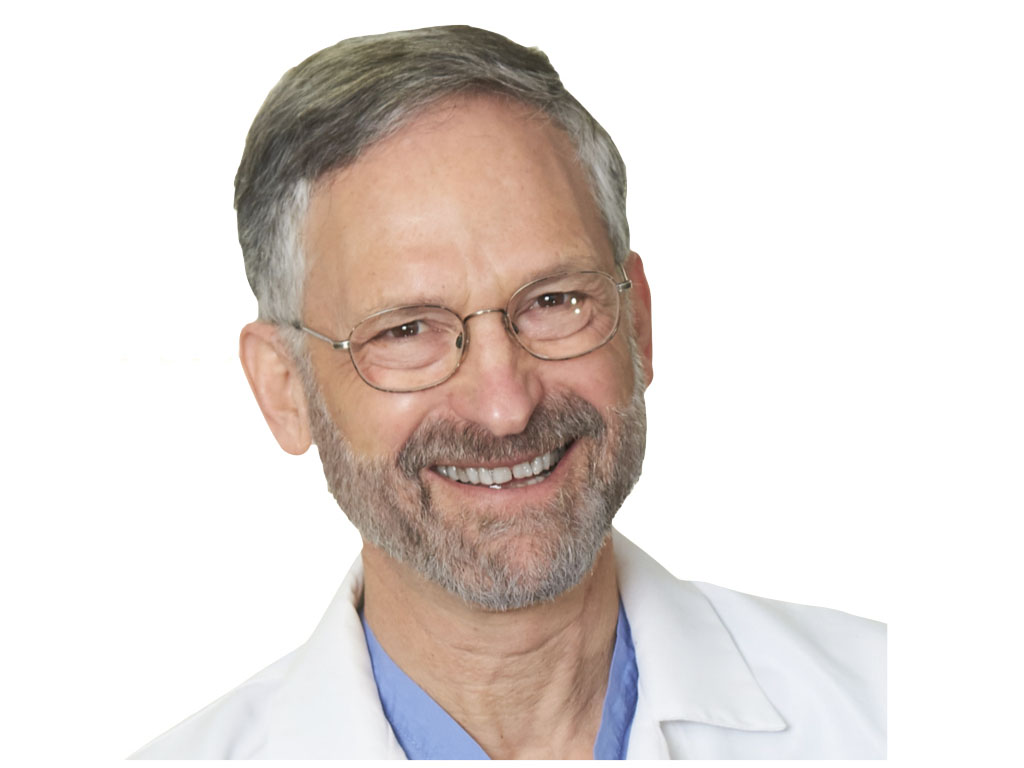 Kelly Wofford  
Director, Office of Health Equity, Erie County Department of Health 
Gale Burnstein, MD. MPH, FAAP  
Commissioner of Health, Erie County Department of Health 
Ted Barnett, MD, FACLM is the President and Founder of Rochester Lifestyle Medicine Institute (RLMI). The RLMI team created and facilitates the Zoom-based 15-Day Whole-Food Plant-Based Jumpstart that has helped more than 2000 people from over 44 states and seven countries. Known as the "High-Tech Doctor with Low-Tech Solutions," Dr. Barnett is an Interventional Radiologist, Mammographer, Body Imager, and partner with Borg and Ide Imaging in Rochester, NY—where he has practiced since 1986. As a fellow and former board member of the American College of Lifestyle Medicine, he is dedicated to transforming the practice of medicine using the principles of Plant-Based nutrition and Lifestyle Medicine.
Kelly Marie Wofford is the inaugural director of the Erie County Department of Health's Office of Health Equity (ECOHE), founded in 2021 to help marginalized and diverse populations in Erie County achieve maximum health and wellness. Kelly's career has centered health engagement and advocacy. Prior to establishing the ECOHE, Kelly led community relations at Erie County Medical Center as well as communications efforts and mental health advocacy for the Buffalo Center for Health Equity. Her leadership also helped create the University at Buffalo's Community Health Equity Research Institute. Due to her dedication to mental health and racial equity, Kelly was named a national 2021 LISC Rubinger Fellow.
Gale Burstein, MD, MPH, FAAP is a pediatrician who has led the Erie County Department of Health since 2012. She is also a Clinical Professor of Pediatrics at the University at Buffalo Jacobs School of Medicine. Dr. Burstein participates in writing national adolescent health care guidelines and has been published in many scientific peer-reviewed journals. Among many other public health issues, Dr. Burstein has focused on strategies to expand substance use prevention and treatment services; prevent opioid related overdoses and deaths; decrease health disparities and improve social determinants of health; expand access to sexual health care; and, decrease childhood lead toxicity.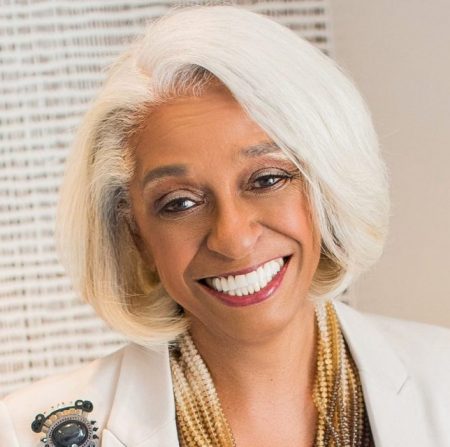 Barbara Ross-Lee, DO, FACOFP
Founding Director, American Osteopathic Association Health Policy Fellowship Program 
Barbara Ross-Lee is a nationally recognized expert on health policy issues and serves as an advisor on primary care, medical education, minority health, women's health, and rural healthcare issues on the federal and state levels. She is the Founding Director of the American Osteopathic Association (AOA) Health Policy Fellowship program, which prepares mid-career osteopathic physicians for leadership roles in health policy.
Dr. Ross-Lee is the first African American woman to serve as dean of a United States medical school (Ohio University Heritage College of Osteopathic Medicine, 1993 – 2001). She is also the first osteopathic physician to participate in the Robert Wood Johnson Health Policy Fellowship. Dr. Ross-Lee served as a commissioned officer, United States Naval Reserves Medical Corps, achieving the rank of Captain. In 2012, Dr. Ross-Lee was appointed by the Institute of Medicine to join 18 other prominent medical professionals and scholars on its Consensus Committee on the Governance and Financing of Graduate Medical Education (GME). Dr. Ross-Lee assumes the position of President-elect of the American Osteopathic Foundation in January 2021 and President in January 2022.
Sarah Herbst, MS 
Sustainable Sourcing Manager, Global Procurement, Rich Products Corporation
Responsible Sourcing professional with over a decade of experience in designing initiatives that showcase how environmental management and social responsibility can drive business expansion and profitability. Presently, Sarah holds the position of Global Sustainable Sourcing Manager at Rich Product Company, where she spearheads the formulation and advancement of strategies that harmonize supply chains to achieve sustainable objectives.
Ellie Wilson, MS, RDN, CDN 
Manager, Lifestyles and Wellness Programs
Price Chopper/Market 32 
Ellie Wilson is Manager of Lifestyle and Wellness Programs at Price Chopper/Market 32, located in Schenectady, NY. Ellie is passionate about the power of food to enhance wellbeing and connects shoppers to nutrition information and inspiration. Ellie manages nutrition data systems, supports private label QA and regulatory efforts, marketing content/science communications and resources for shopper and employee health across the 130-store chain. She facilitates public-private partnerships, including SNAP-Ed, and produce prescription programs. Ellie is an appointee to the New York State Governor's Council on Hunger and Food Policy, Medicaid Task Force Chair for NYSAND, and preceptor for the Sage Colleges Dietetic Internship.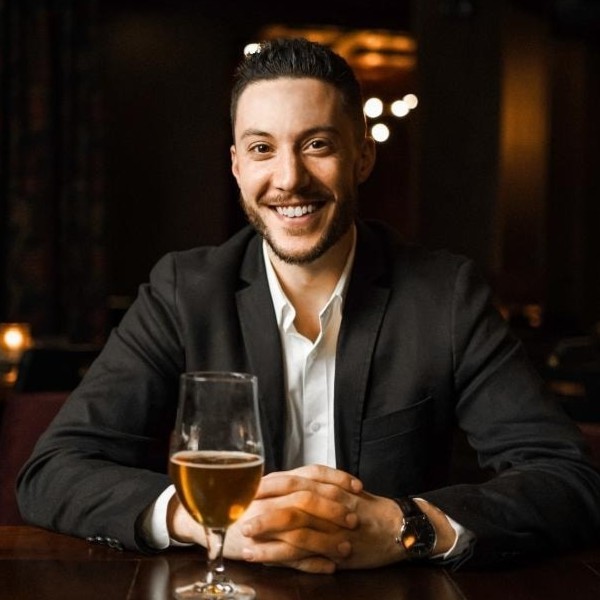 Steve Ambrose
Founder & CEO, Appetit
Steve Ambrose is the Founder & CEO of appétit, the local app for local eats. Unlike the major corporate tech giants who dominate the space, his local online ordering and delivery company/platform is all about supporting locally-owned restaurants and not taking a bite out of their hard-earned money. Mixing food and business is what Steve's life has always been about. Before appétit, Steve founded YUMedia, a social media marketing and advertising agency focused on hospitality businesses. He also created the Buffalo Dinner Club, a group of foodies who loved to get together and share a meal curated by the BDC and the chef. Steve is passionate about food, culture, and the combination of both to build the community and support those in it. When he's not out eating, Steve is busy keeping up with his 4 year old, Luca, who one day will take over his dad's role and love of Buffalo food!
Micaela Karlsen, PhD, MSPH,  
Sr. Director of Research, American College of Lifestyle Medicine.  
Micaela Karlsen is a co-investigator on the Adhering to Dietary Approaches for Personal Taste (ADAPT) Study from Tufts University. She is also an Adjunct Faculty-Member for the University of New England Master' Programs in Applied Nutrition and Global Public Health. Dr. Karlsen is the author of A Plant-Based Life and a contributor to the New York Times bestseller Forks Over Knives: The Plant-Based Way to Health. Her expertise is in lifestyle medicine, dietary patterns, plant-based nutrition and nutritional adequacy, and predictors of successful behavior change. She holds a PhD in Nutritional Epidemiology from the Tufts Friedman School of Nutrition Science and Policy and a Masters degree in Human Nutrition from the Johns Hopkins School of Public Health.
Adamaah Grayse, M.S. 
NYSPHC Graduate Fellow – Food Justice Organizer, Grassroots Gardens WNY 
Adamaah grew up on the Eastside of Buffalo, NY, and attended Buffalo Academy of Visual & Performing Arts high school majoring in Fine Arts. She earned a B.S. in Business Studies and a M.S. in Student Personnel Administration from Buffalo State College. After working in higher education and the corporate world for some time in the greater Washington DC area, she decided to pivot and trained as an organic farmer. Adamaah ran farmer's markets, served in a Black farmer's cooperative, and co-led the Baltimore City Residence Food Advisory Committee. Adamaah returned to the non-profit world at Catholic Relief Services (CRS) Farmer to Farmer program where she served as an international guest instructor, built a digital agricultural library, and recruited other African American agriculturalists to become international volunteers for the program. Adamaah returned home and is a NYS Graduate Public Health Fellow doing Food Justice Organizing with Grassroots Gardens of WNY.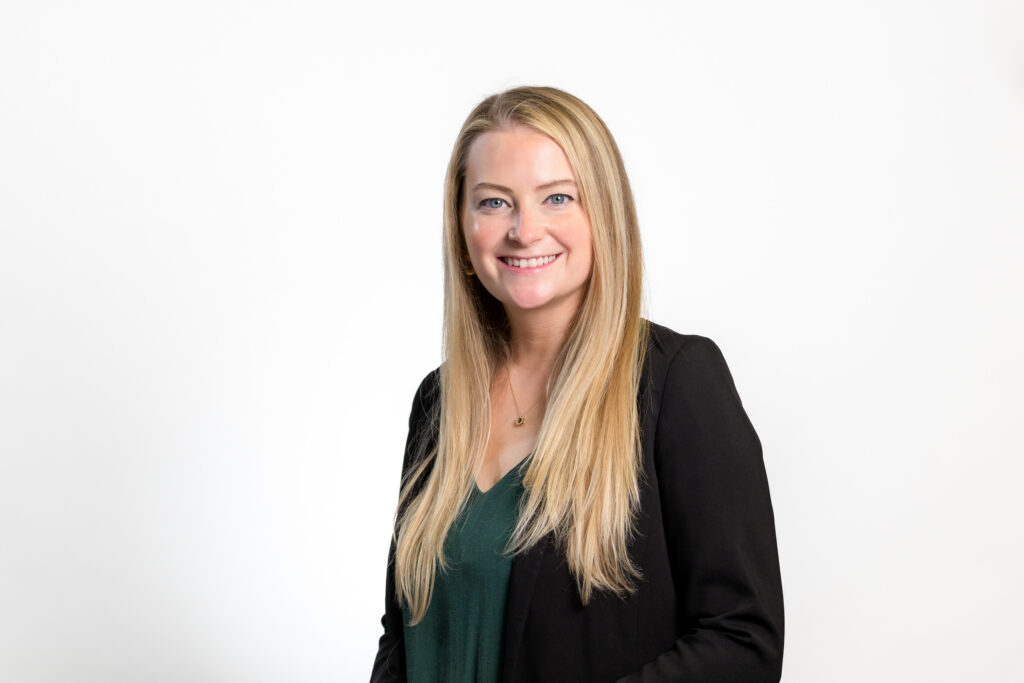 Mollie Van Lieu, Vice President, Nutrition and Health
International Fresh Produce Association
Mollie Van Lieu currently serves as Vice President of Nutrition and Health for the International Fresh Produce Association. IFPA is the largest and most diverse trade association representing the full global fresh produce supply chain. Mollie's work centers on increasing access to and consumption of fruits and vegetables and improving overall dietary quality through federal policy including school meals, SNAP, WIC, USDA purchasing programs, Produce Prescriptions, and FDA nutrition policy. Prior to her work in the fresh produce industry, Mollie worked on nutrition, health, and education policy at the Pew Charitable Trusts, the National PTA, and on Capitol Hill.
Rachel Laster, MS RDN, CDN
Rachel Laster is a Registered Dietitian and owner of Real Life Dietetics + Consulting, LLC. Rachel believes that everyone deserves access to the nutrition information to aid in leading a healthy and enjoyable life. During several years of community-based work, she learned of the great deal of chronic disease in WNY, particularly among our most vulnerable citizens; those who can't afford better food, and have a lack of access to it. Through RLD+C, Rachel works to provide evidence-based nutrition knowledge and food preparation skills to help others make the best food choices. Her goals are to help her community become healthier through better diet choices.
Lucia Leone, PhD
Associate Professor of Community Health and Health Behavior School of Public Health and Health Professions University at Buffalo, State University of New York
Co-Founder, Fresh Fix
Lucia A. Leone, PhD is an Associate Professor in the Department of Community Health and Health Behavior at the University at Buffalo School of Public Health and Health Professions and Co-Founder of FreshFix, a Buffalo-based company that delivers fresh, local produce to homes, offices, and community organizations. She is also Co-Chair of the national Mobile Market Coalition which supports mobile produce markets across the country with training, research, networking, and advocacy. Lucia works with community and small business partners to develop, test and implement sustainable interventions, including Food is Medicine programs, to increase access to healthy, local and affordable food.
Kristen Hanson, Vice President of Center Store, Our Brands & Pharmacy, Tops Markets
Kristen Hanson currently serves as Group Vice President of Center Store, Our Brands & Pharmacy at Tops Markets, a Williamsville, NY-based company that operates 150 full-service supermarkets and 60 gas stations in New York, Pennsylvania, and Vermont.
Kristen began her career at Hannaford Bros. Co. where she held several roles including store manager, regional specialist, divisional center store and produce merchandiser, district manager, category business manager, vice president of fresh, and vice president of center store and private brand. She also served as vice president of center store and our brands at Delhaize America. Through all of these roles and responsibilities, her passion remains the same – to deliver products and services at the highest levels to our customers, to support local not-for-profits, and to develop associates for long-term success.
Outside of work, Kristen has served on numerous boards including the University of Southern Maine Foundation Board, and Massachusetts Food Board, and currently serves as a Board Member of FeedMore WNY. In addition to board support, she volunteers at many local events and has been a recipient of the Top Women in Grocery, Business Excellence Award, and Women of Influence awards.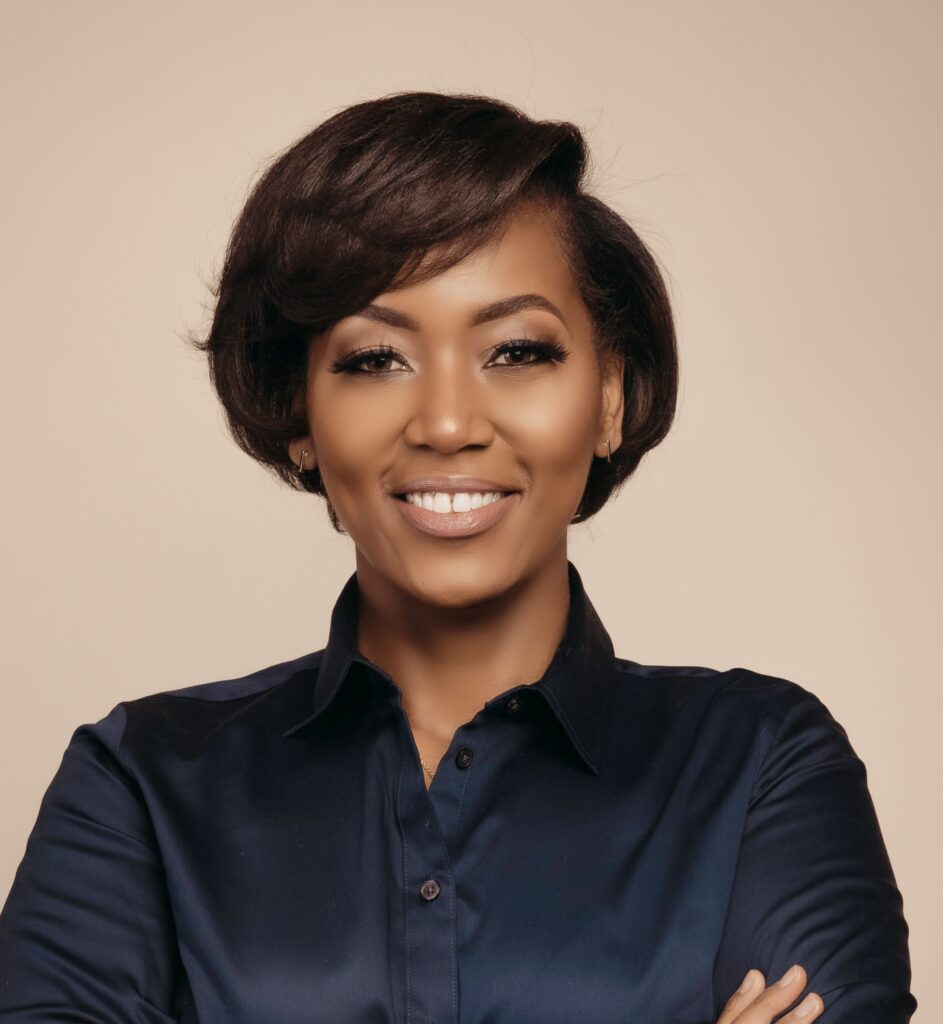 Rhonda Wilson, RN
Rhonda Wilson is the founder of Buffalo Black Nurses Inc, a membership-based nursing community for Black nurses to learn, lead and thrive in the community where they live. She has over 25 years of diverse nursing experience. She is also the owner of Private Duty & Co, a nurse consulting firm that serves businesses who's target audience is minority and underserved populations.
Conference Agenda
See the full 2023 Symposium agenda and learning objectives.
Register for Food as Medicine 2023
The Venue
This year we are generously hosted by the University at Buffalo's Jacobs School Of Medicine and Biomedical Sciences