NFTA Metro Rail & Bus
Perfect for those who live near Main Street or UB South Campus, Metro Rail can get you to your destination quickly and comfortably.  It's only 11 minutes from University Station (UB South Campus) to Allen/Medical Campus Station. There are also Park & Rides at both University Station and LaSalle Station in North Buffalo. NFTA also operates numerous bus routes on and around the district.
Many companies in the district also help pay for transit passes through the NFTA Corporate Pass Program. If you're new to transit and currently drive to work, we'll even give you your first monthly transit pass for free so you can try it out.
Plan your Metro Rail or Bus Trip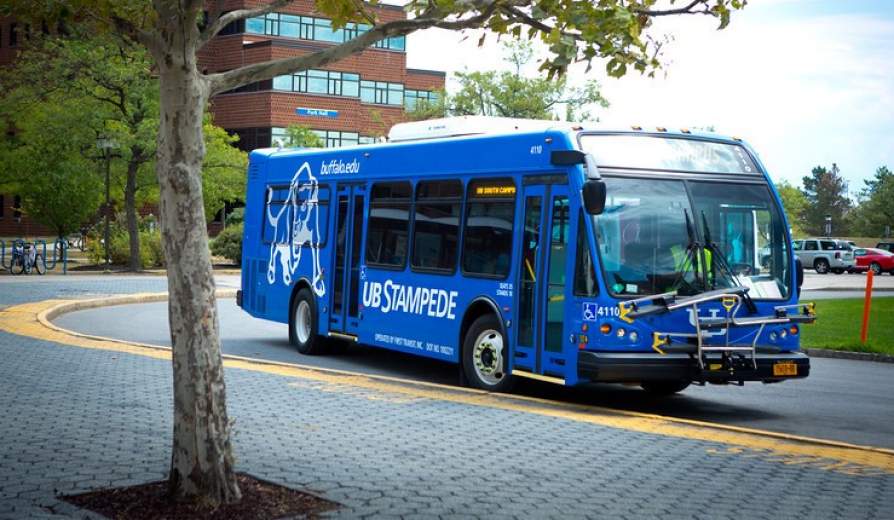 Shuttle Service
The University at Buffalo provides a free shuttle service (UB Blue Line) that connects UB South Campus to the Buffalo Niagara Medical Campus. The Blue Line is available to employees and students who have a UB or UB affiliate ID badge (including BNMC, Kaleida, and Roswell Park badges).