2nd Annual
Food As Medicine Symposium,
"A Bridge To Health"
13 October 2022, 8:30 am – 4:30 pm
Join Us!
The 2nd Annual BNMC Food As Medicine Symposium will take place on October 13, 2022, at the University of Buffalo Center of Excellence in Bioinformatics and Life Sciences located at 701 Ellicott Street Buffalo, New York from 8:30-4:30 pm. A networking event and vendor fair will follow. National and local experts will convene to discuss the latest Food as Medicine policies, programs, and research to strengthen the bridge between healthcare institutions and community environments. This hybrid event will also be available virtually through the Whova platform.
In presenting Food As Medicine 2022, we aim to meet the following objectives:
Provide education on the spectrum of Food As Medicine, for healthcare clinicians, students, community health practitioners, and the general public.   
Highlight best practices in the delivery of nutrition education, medically tailored meals, food pharmacy, and health and well-being programs. 
Bring attention to the significance of research in measuring how food contributes as a social determinant of health. Give practitioners a call to action on how to support these projects to better inform decision-makers to increase access to food and nutrition services for underserved populations. 
Facilitate partnership, collaboration, and alignment among local, regional, state, and national organizations in the Food as Medicine sphere.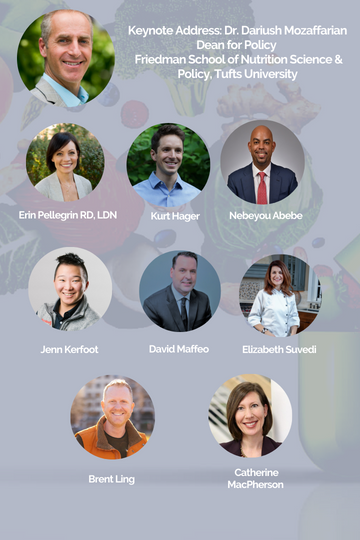 Register for the 2022 Conference Here
Conference Agenda
See the full 2022 Symposium agenda and learning objectives.
Keynote
Meet Dr. Dariush Mozaffarian, Dean for Policy, Friedman School of Nutrition Science & Policy, Tufts University.
Our Speakers
Learn about the speakers from across the country, together with local experts who will address the 2022 Conference.
Food as Medicine
Learn more about Food As Medicine and the BNMC
Directions and Parking
More information about the symposium venue and resources.
Our Sponsors
Our generous 2022 Symposium sponsors.